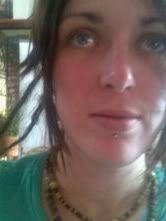 love one another and you will be happy. it's as simple and difficult as that.
be the change you want to see in the world.
random quotes that you may have heard before. and ones that i would like to live my life by more. and on that note, i sponsored a child because i hate the idea that there's a mother out there that can't look after their baby. so che and i want to do our bit.
bless all the little children.